News
We did it!
Sundancer 21 has reached #1 on Indigenous Music Countdown!
Chi miigwech to all of you for your votes and support — we appreciate you so much. And a very special thanks to the IMC for featuring the music video so prominently on the website. We are grateful!
"Are You a Dancer in this World..."
Eagle & Hawk's Sundancer 21 available for streaming/downloading.
Thank you to everyone who voted!
---
We are thrilled that Eagle & Hawk wins an award for Best Music Documentary Short Foreign Origins for Eagle & Hawk Take The Stage
Thank you Bare Bones Film Arts Society Music & Documentary Film Festival
---
Here's a video to our next single Sundancer 21
Honouring frontline and essential workers.
"Carry the Weight on your Shoulders.."
Vote for Sundancer at the Indigenous Music Countdown
---
HAPPY NEW YEAR.
Eagle & Hawk is looking forward to Live Concerts in 2021!
---
We celebrate the accomplishments of women past present and future. Through their hard work and dedication they shine for the world.
Today we congratulate Kamala Harris - Vice President elect of the United States of America.
Eagle & Hawk - She's Come Of Age
---
Eagle & Hawk Take The Stage Documentary... We'll be taking a look at the last 20 plus years! Presented by CBC / Refuge 31 Films Eagle & Hawk- Takes the Stage aired October 31 on CBC TV!
Miigwetch!!
Chris Burke-Gaffney Lawrence Spatch Mulhall Troy Westwood Jay Bodner David McLeod
CBC Manitoba Refuge 31 Films
---
Eagle & Hawk's epic classic "Sundancer" has been re-polished, revamped and remastered. Lead vocals Lawrence (Spatch) Mulhall and featuring Andrina Tureene, Shannon McKenney Pamela Davis and Neewa Mason.
Sundancer was written for the Sundancer in our Community. The Sacred People that are doing the sacrifice, commitment and prayer for us. Keeping the Tradition - Vince Fontaine (Interview NCI Radio Oct 29.2020)
---
Eagle & Hawk is very excited to share this...
We've been working hard for the last 18 months on a music documentary!
We'll be taking a look at the last 20 plus years!

Presented by CBC / Refuge 31 Films
Eagle&Hawk- Take the Stage will air October 31 on CBC TV at 7:00 p.m (Central time)
Here's the trailer!!

Miigwetch!!
---
Hello Great Kitchen Party!

Hey folks we are going to play the Great Divide.
Joining us is special guest Chris Burke-Gaffney, our long-time Producer and Co-writer.
This will air on October 30. 2020
More info coming soon...
For details + tickets, visit
http://greatkitchenparty.com/ca/cities/manitoba/
---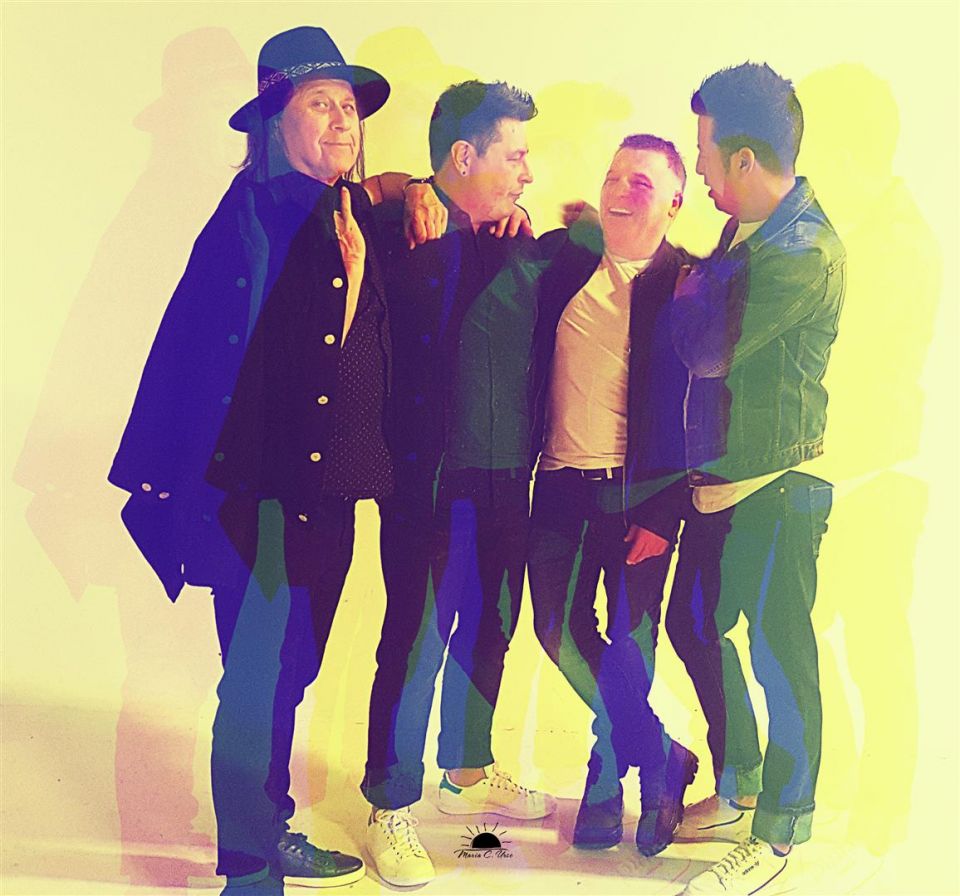 Eagle & Hawk goes online this week taking a new live performance at Winnipeg's historic Burton Cummings Theatre to the Summer Solstice Indigenous Festival's Digital Edition. See the band perform fan favourites and their latest on one of Canada's most iconic stages. Tune in to Summer Solstice Facebook (link to
https://www.facebook.com/events/245889136509352/
) on
June 19 from 8-10pm.
---
The Great Divide
Eagle & Hawk Stand In Solidarity with Black Lives Matter!
When we wrote this song last summer we talked about many societal divides that exist..whether here in Canada and or around the world… from political and economic divides, to environmental justice, to access to clean running water, gender equality, shanty housing to enormous wealth and great mansions, to upholding human rights...
In this trying time of a Global Pandemic we have witnessed warmth and generosity as well as chaos and panic...And now we have witnessed the devastating senseless killing of another Black man in the USA.
We have a dream…
To END RACISM and have a more generous understanding towards one another.
We send this song out today with the millions lending their voice to end racism!
"Come a little bit closer"
"Got to stop the great divide"
---
Eagle & Hawk is honored and excited to be performing at the Juno Kick-Off Concert March 12, 2020 at the Coors Event Centre in Saskatoon Saskatchewan.
---
Eagle & Hawk will be performing Live Stream at Village Idiots Live @ The Roslyn
---
With deep sadness we say goodbye to our dear friend Gerry Atwell.
IN LOVING MEMORY
You're Presence we Miss
YOUR MEMORY WE TREASURE
Loving you Always
FORGETTING YOU NEVER
---
Eagle & Hawk was featured in Say Magazine
---
Official Press Release for Eagle & Hawk's Liberty can be read online here.
New music
Reviews of this week's CD releases
Posted: 11/21/2019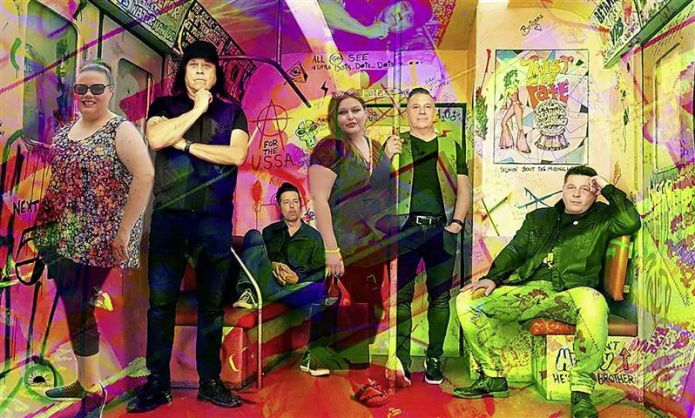 ROCK
Eagle & Hawk
Liberty (Independent)
Surprisingly, it's been nine years since Eagle & Hawk released new material. The Winnipeg-based Indigenous rock band has certainly been active over the years, touring summer festivals and playing prestige gigs such as this year's Canada Day show at The Forks with the Winnipeg Symphony Orchestra, and singer Jay Bodner and guitarist Vince Fontaine always seem to make the scene at the Juno Awards, where they are regulars on Jim Cuddy's Juno Cup hockey team.

Last year, E&H marked 20 years as a touring band, CBC commissioned a documentary and core members Bodner, Fontaine, bassist Spatch Mulhall and drummer Rich Reid were inspired to start writing again. The result is Liberty, a seven-song collection of six new tunes and a rich re-recording of Song for the Sundancer (called simply Sundancer here) featuring new vocal tracks from Pamela Davis, Neewa Mason and Shannon McKenney.
Co-produced by Fontaine and longtime collaborator Chris Burke-Gaffney, Liberty is a showcase for Eagle & Hawk's greatest attributes — this is a solid, tuneful rock group whose knack for rousing choruses and tasteful playing appeals across generations.
The band's not afraid to make statements, either, and there are plenty on this record. Opener Great Divide addresses the social, political and racial divisions of our world, Liberty lambastes U.S. immigration policy under Donald Trump, while She's Come of Age celebrates the strength of women and Spirit, an all-too-brief instrumental, is an acknowledgement of the power of Mother Earth.
STREAM THESE: Great Divide; Liberty; Sundancer
— John Kendle
---
Eagle & Hawk is excited to announce their new album Liberty .
Liberty, takes a pointed look societal issues including, liberty, freedom, the rise and presence of women in society, the great divide and other universal questions of the human experience.
Now available on iTunes Amazon Music Deezer
Listen on Spotify. Youtube
---
We are thrilled that Eagle & Hawk's latest single release "Liberty", takes home 2 Indian Summer Music Awards for the best Rock single and for the best Country single.
Thank you Milwaukee!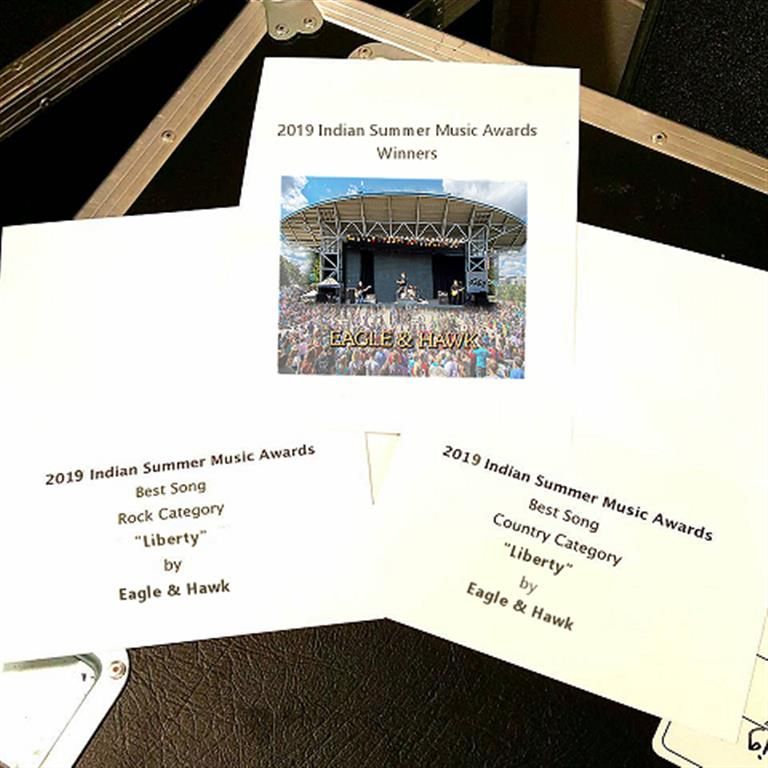 ---
Vince Fontaine along with Chris Burke-Gaffney pick up an Award at 2019 Indigenous Music Awards for Best Producer/Engineer for Sandra Sutter - Cluster Stars album.

---
Eagle & Hawk have a new single release "Liberty"
Liberty is available through Apple Music Amazon Music and can be listened to also on Spotify and Youtube.
Send in your request to NCI FM Radio
---
Eagle & Hawk celebrated 20 Years of Fun, Music and Memories with a 20 Years Best of CD Launch at the West End Cultural Centre in Winnipeg Manitoba.
Eagle & Hawk 20 Years Best Of...CD available at iTunes Amazon Music Spotify and Youtube
---
---
Eagle & Hawk are celebrating 20 Years of Fun, Music and Memories with a 20 Year Best of CD Launch at the West End Cultural Centre on Wednesday, November 28.2018
Tickets can be purchased here.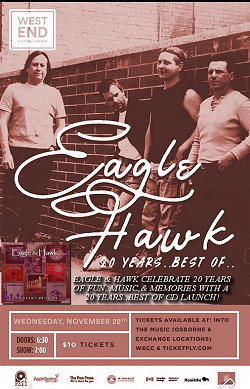 .
---